Easier than playing Lego®
Nerea comes with an extensive catalog of graphic elements to meet any need you may have on your website, from a pricing table to a photo gallery.
Featured media
On any page or post you can (but do not have to) highlight any multimedia content: one or more images or a video from Vimeo, YouTube or any other service. In any case they will show full-width at the top of the page. If more than a image is selected to be featured (yes, you can) Nerea will show them as a slider with flip controls. You can even display a caption on each image, and link it to anywhere. Here are some examples:
Lightboxed images in content
Each image you insert into the page content can be floated to the right, to the left or centered. You can also include a descriptive text under the image and link the image to the original file or to the attachment page.
Besides, if you prefer, you can make an image to launch a lightbox with the image in its original size when clicked.
Lightboxed photo galleries
With the new WP Media Manager pick as many images as you want, order them by drag&drop and… Ta-da!
Tables
Forget about complex short-codes. Show the table editing buttons in your editor by installing some plugin like "MCE Table Buttons", and start creating and editing any table, visually. Use any style or element inside a cell. Resulting tables look awesome, and are scrollable on any device.
Standard
Premium
Professional
Maximum
Extreme

$19.99

monthly

$29.99

monthly

$39.99

monthly

$49.99

monthly

$59.99

monthly

5 Projects
10 Projects
15 Projects
30 Projects
Unlimited Projects
5 GB Storage
15 GB Storage
30 GB Storage
100 GB Storage
Unlimited Storage
Unlimited Users
Unlimited Users
Unlimited Users
Unlimited Users
Unlimited Users
10 GB Bandwith
20 GB Bandwith
50 GB Bandwith
150 GB Bandwith
Unlimited Bandwith
Enhanced Security
Enhanced Security
Enhanced Security
Enhanced Security
Enhanced Security

Sign up now!

Sign up now!

Sign up now!

Sign up now!

Sign up now!
Progress bars
For showing your personal skills, the strengths of your business or the results of a survey.
Personal blog: 100%
Online magazine: 80%
Small business website: 60%
Buttons
You can choose between seven types of buttons: white, grey, red, yellow, green, blue and "theme". "Theme buttons" are always the same color as the accent elements, and this color is fully customizable by the theme configuration panel. Add an icon if you wish.
Theme button
Gray button
White button
Red button
Yellow button
Green button
Blue button
Recent posts module
On any page, just paste the short-code and the latest articles on your blog will display as an excerpt. No configuration needed.
Reservoir Spring, Summer, Fall, Winter. La Cuerda del Pozo or La Muedra Reservoir, Soria (Spain).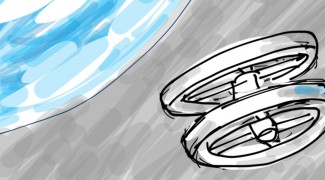 A doodle is an unfocused drawing made while a person's attention is otherwise occupied. Doodles are simple drawings that can have concrete representational meaning or may just be abstract shapes. Stereotypical examples of doodling are found …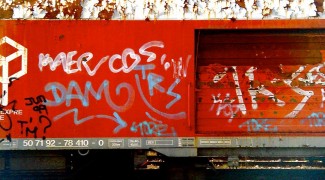 An ancient urban art Graffiti (singular: graffito; the plural is used as a mass noun) is writing or drawings scribbled, scratched, or sprayed illicitly on a wall or other surface in a public place. Stickers and other adhesives …
Forms and embeded elements
Make your own custom form, or install the "Contact Form 7″ plugin and paste the shortcode. Style are ready for any set of controls. Make your own contact form, a booking page or any other needs. And, of course, you can embed anywhere the embed codes of Google Maps, YouTube, Vimeo, SoundCloud or any other service.
Need more info?
Do not miss our user guide to see all the features Nerea offers. With it you can install and configure the theme in ten minutes. Seriously.